Ofra Flex With It Mini Set
Das Flex With It Flexi Mini Set ist ein Trio-Set mit den schönsten flüssigen Lippenstiften! Genießen Sie den ganzen Tag über perfekt geformte Lippen mit der lang anhaltenden und hochpigmentierten Formel. Diese flüssigen Lippenstifte sind in drei wunderschönen Farben erhältlich: einer nackten Farbe mit rosa Unterton, einer verführerischen roten Farbe mit goldenem Glitzer und einer tiefvioletten Farbe. Alle Farben haben ein glänzendes, satiniertes Finish. Das wird schwer zu wählen sein!
Aufgrund der nicht klebrigen Formel klebt dieser flüssige Lippenstift nicht und lässt sich super einfach auftragen, ist das nicht praktisch?
Dieses Set:
enthält 3 flüssige Lippenstifte
mit glänzendem, satiniertem Finish
Lange andauernd
intensiv pigmentiert
nicht klebrig
Wie benutzt man:
Schrubben Sie Ihre Lippen, bevor Sie den Lippenstift auftragen, um ein gleichmäßiges Ergebnis zu erzielen.
Tragen Sie den Lippenstift mit dem Applikator auf. Beginnen Sie am Bogen Ihres Amors und arbeiten Sie in Richtung der Mundwinkel.
Dann tragen Sie Ihre Lieblingsfarbe auf Ihre Unterlippe auf.
Zutaten:
Hydrogenated Polyisobutene, Isododecan-Neopentylglykoldiheptanoat, Trimethylsiloxysilicate, Isododecan, Tridecyl Trimelliate, Hydrogenated Poly (C6-14 Olefin), Bentonite, Caprylic / Capric Triglyceride, Polyhydroxystearinsäure-Waxcrystalline-Waxcrystalline, Polyacrycrystalline, Polycycrystalline-Oxrinokerite, Microacycrystalline, bicyclisch-kerite, Microacycerite, Microacycrystalline Talk, Aluminiumstärkeoctenylsuccinat, Phenoxyethanol, Duftstoff, Ethylhexylpalmitat und Luffa Cylindricca-Samenöl, Propylencarbonat, Dl-Alpha-Tocopherylacetat, Ethylhexylglycerin, Aloe Vera Barbadensis-Blattsaft. Kann enthalten: Glimmer, Ci15850, Ci77492, Ci77491, Ci77499, Ci15850, Ci15850, Ci45410, Calciumaluminiumborosilicat, Calciumnatriumborosilicat, Siliciumdioxid, Zinnoxid, Ci42090, Ci47005.
Inhalt: 3 x 3,5 ml.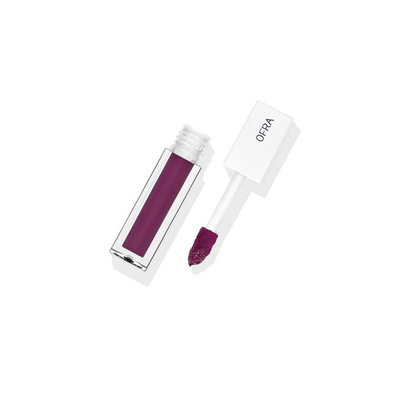 Wir helfen Ihnen gerne weiter!