Milani Fruit Fetish Stay Put Bright Eyeliners Pinker The Berry
Der Milani Fruit Fetish Stay Put Bright Eyeliners Pinker The Berry ist ein super cooler flüssiger Eyeliner, der Ihre Augen zum Platzen bringt! Dieser leuchtend rosa Eyeliner hat eine intensive Farbe, ist langlebig und dank des superpräzisen Applikators können Sie Ihren perfektesten Flügel aller Zeiten einstellen!
Mit diesem Eyeliner brauchen Sie keine Nachbesserungen mehr, da Sie davon ausgehen können, dass Ihr Look den ganzen Tag und Abend auf dem neuesten Stand bleibt!
Dieser Eyeliner:
leuchtend rosa
flüssige Formel
intensive Farbe
Lungenlast
genaue Linie
frei von Grausamkeiten
Wie benutzt man:
Vor Gebrauch gut schütteln.
Beginnen Sie an der Innenseite Ihres Augenlids und ziehen Sie eine enge Linie zur Außenseite Ihres Augenlids.
Stellen Sie sicher, dass der Eyeliner so nah wie möglich an Ihrer Wimpernlinie platziert ist.
Zutaten:
Wasser (Aqua / Eau), Alkohol Denat., Styrol / Acrylate / Ammoniummethacrylat-Copolymer, Glimmer, synthetisches Fluorphlogopit, Propandiol, Butylenglykol, Polymethylmethacrylat, Natriumpolymethacrylat, Siliciumdioxid, Sorbit, C12-15cer-Alkylbenzoat, Phenylhexantol, Gummi, Natriumlaureth-12-sulfat, Zinnoxid, Ammoniumhydroxid, Tocopherol +/- Kann enthalten: Titandioxid (CI 77891), Karmin (CI 75470)
Inhalt: 2,5 ml.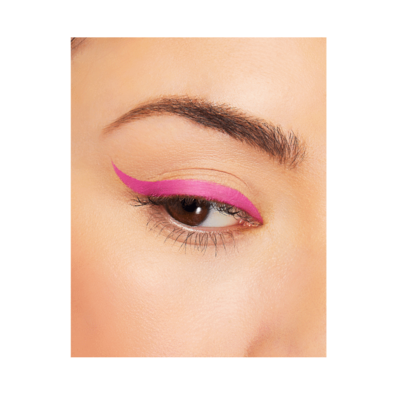 Wir helfen Ihnen gerne weiter!